TERACLOUD MANAGED IT FOR THE INSURANCE INDUSTRY
Let us Handle Your Security Risks
You know risk management, and we know how to mitigate risk and eliminate exposure with your data and technology. TeraCloud is your first and most important line of defense against those who would try to compromise your data.  Are you an Agency, Underwriter or Third Party Administrator? We have solutions designed for you specific needs, to meet compliance requirements and more importantly to keep your organization CyberSecure.
We have packages that are tailored to your specific needs.  Review them and request your risk assessment today.
Our core services designed to anticipate needs,  maintain and improve operations and help cut expenses.
Just the necessary basics to keep you safe, perfect for the non-regulated small to medium business.
Includes everything in Security Essentials but adds additional features to bulletproof your IT Footprint.  Our most popular security package.
For those that need to comply with the stringent requirements and reporting of SOC, PCI, HIPAA, FINRA etc.
The five steps involved during a risk assessment
The first proposed step by NAIC is making risk assessment internal to each company. With a personal sense of responsibility to protect customer data, insurance companies will remain on their toes as far as data security is concerned; thus, reducing the likelihood of data breaches. This process begins with designating a risk manager who will be responsible for overseeing the company's security program.
The threats that face insurance data are widespread. Because they can arise from both internal-and-external sources, the NAIC-proposed law outlines that insurers should dedicate a process towards identifying all potential risks to safeguard against them.
Similar to how an insurance company assesses the likelihood that a policyholder may get into an accident, insurers should determine the likelihood of customer data being breached at any given time. The assessment should also include all financial, legal-an- intangible consequences your company might face.
The next step is to review current cybersecurity systems and to determine how well they stack up against standardized guidelines. This review should involve all networks and software being used, data storage practices, classification, and transmission procedures. Any shortfalls that are identified should be noted down to determine a plan for improvement.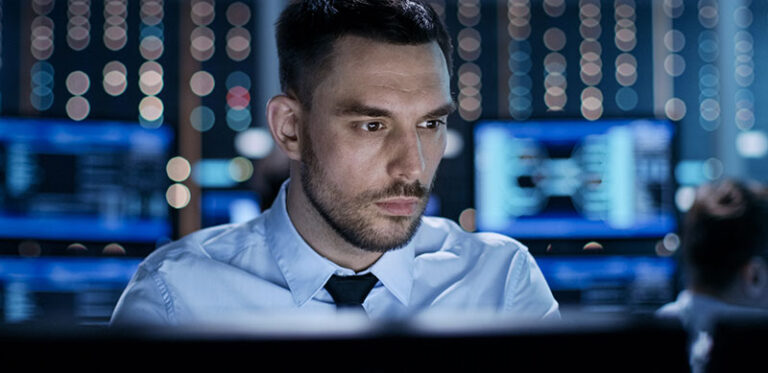 Get your Free Risk Assessment Now!
We've helped some of the largest insurance companies in the country breath easier by providing the right managed IT & security packages for their needs.  Let's asses your risk and put together a plan today.